THERE ARE MOLD EXPOSURE STANDARDS!
A New Book On...
Worldwide Exposure Standards for Mold and Bacteria
with Assessment Guidelines for Air, Water, Dust, Ductwork,
Carpet and Insulation
10th Edition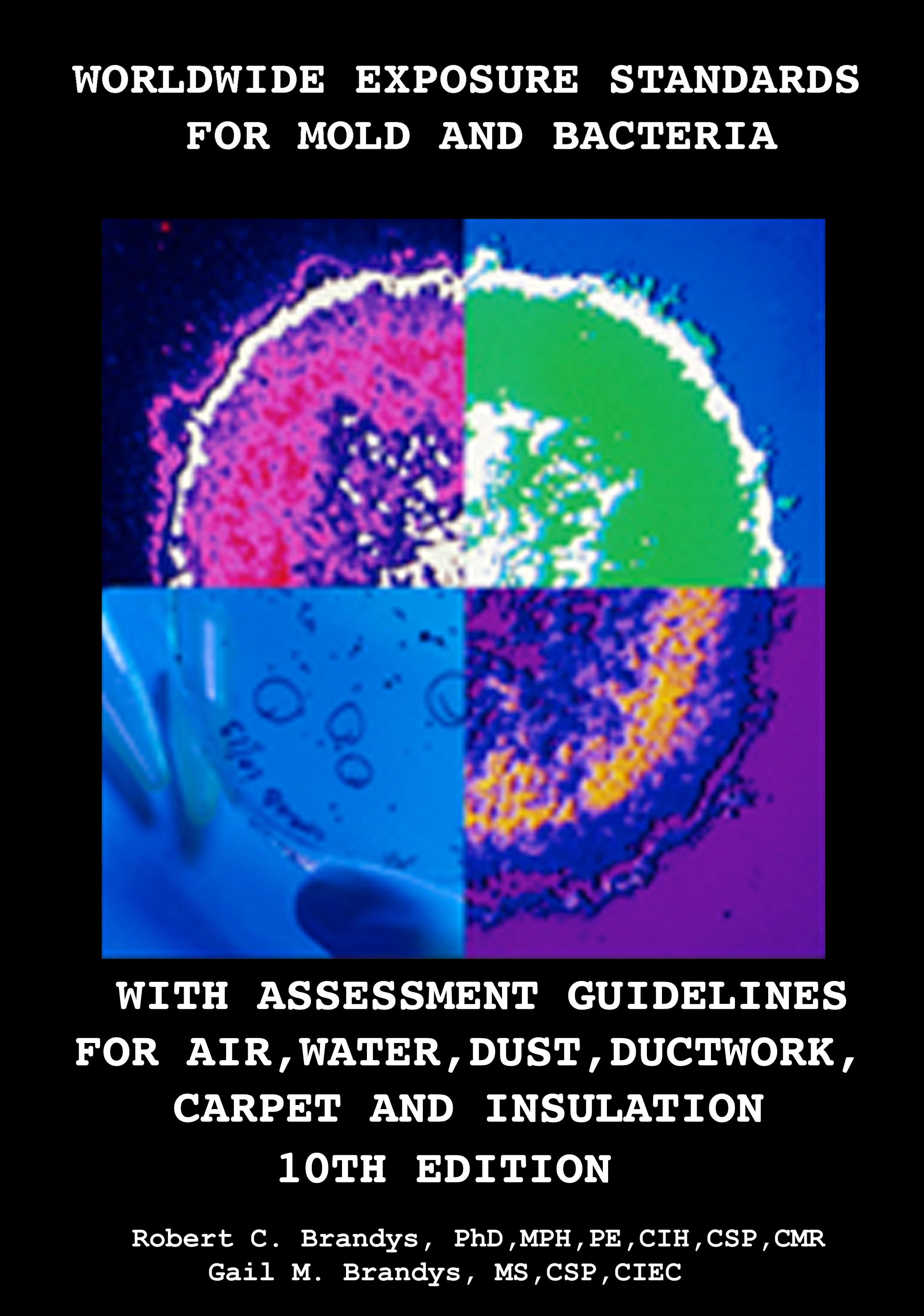 Lists of Exposure Standards
- Exposure Standards from over 14 different countries and governmental bodies
- Exposure Standards from over 8 different trade organizations
Types of Exposure Standards
- Viable/Culturable Exposure Standards
- Total Spore Exposure Standards
Comparison of Exposure Standards
- Typical/Normal Level Standards
- Action Level Standards
- Ceiling Level (Evacuation) Standards
- Clearance Level Standards
Investigation Assessment Guidelines
- Bulk samples for dust, drywall, etc.
- Bulk samples of insulation

READ THE FIRST CHAPTER HERE!!!
Huge Bibliography - Over 400 References pertaining to mold.
Reviewers' Comments:
"This is just what the mold testing field needs."
"The book was so interesting, I read it in one night!"
"This book is easy to read, even with this complex subject."
"Obviously, whoever said there were no mold standards, did not do their homework."
"Quite impressive. Fabulous amount of knowledge and depth of research."