THERE ARE STANDARDS FOR IN-FIELD TESTING HEPA EQUIPMENT!
A New Book On...
In-Field Test Methods and Reference Standards
for High Efficiency Particulate Air Filtration (PHEAF) Equipment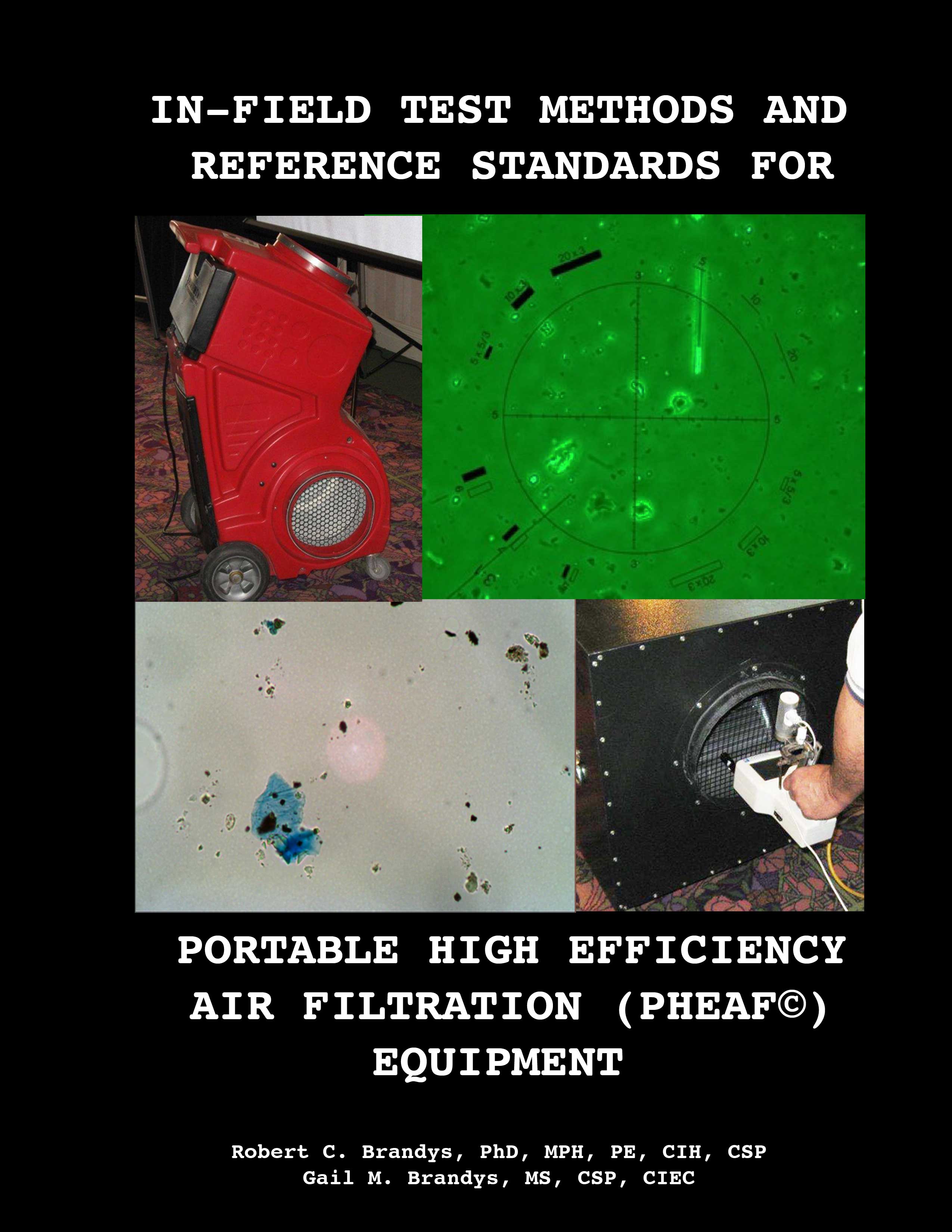 Almost 200 pages
These test methods were developed over the past 50 years by the nuclear weapons and power industry, the Department of Energy, and the various clean room industries including aerospace, pharmaceuticals, electronics, medical device manufacturing, nano material manufactures and others.
More than 17 peer reviewers and contributors including device manufacturers, government regulators, international IAQ experts, industrial hygienists, particle counter experts, indoor environmental professionals, CIHs, microscopy experts, and others.
3 different test methods
5 classification standards consistent with US and International HEPA Filter Standards
10 chapters of information
38 tables
9 Graphs
32 Figures
23 Field examples
25 color illustrations
Test results from over 100 different pieces of equipment
Over 200 References